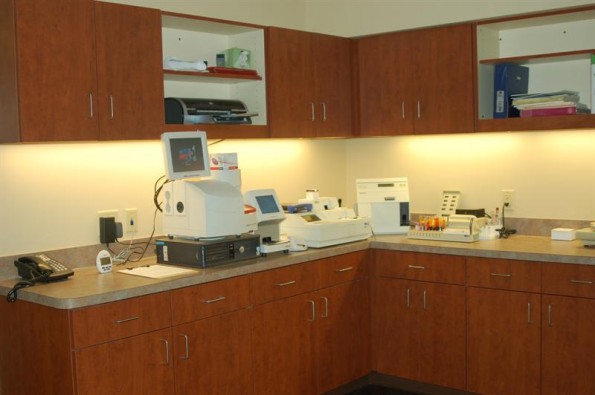 At MAH we understand the concern and distress you feel when your pet is sick. Our wide variety of in house laboratory testing gives us the capability to produce answers in a timely manner. Laboratory testing such as a complete blood count, chemistry panel, thyroid function test, and urinalysis help our veterinarians make an accurate diagnosis and monitor your pets' response to treatment.
Laboratory testing is important and highly encouraged in healthy pets as well. Laboratory testing of the blood and urine of a healthy pet allows our veterinarians to establish what the "normal" values are for your pet by establishing baseline values to refer to in future testing. Pre-anesthetic blood work can identify pets at risk for complications from anesthesia and help our veterinarian determines which anesthetic technique to use.
All laboratory tests are a "snap shot" of the patient at the time the blood and urine samples are taken. Readings can vary from test to test for many reasons, so it is very important to remember that a healthy pet can have one or two test results that are outside of their "normal" range. Our veterinarians will take into consideration your pet's clinical signs, health history, age, etc., when interpreting the laboratory test results.